Friends and Colleagues of Family Patterns Matter,
We're really excited to let you know that we're a part of The Allstate Foundation Purple Purse Challenge 2016. It's a fundraising campaign launched by The Allstate Foundation where charities benefiting families who struggle with generational cycles that effect their children. Example is family violence. The completion ends on Oct. 25th 2016. The top team winning a grand prize cash donation of $100,000 from The Allstate Foundation.
It started on September 28th at 12pm ET and a total of $325,000 will be given away to organizations in the Challenge. The organization that raises the most will receive a $100,000 donation. And, second through fifth place also get large cash donations ranging from $15,000-$50,000. We're ready to raise as much money as we can so we can win the $100,000 grand prize donation.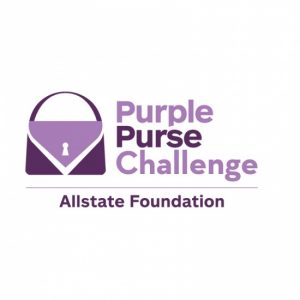 How You Can Help
As a passionate person who understands the challenges of families and youth in today's society, , we know that you want to help out in any way you can. One thing you thing you can do is set up a fundraiser page. If you can become a fundraiser and reach out to your entire network, the potential for raising more money increases drastically.
All you have to do is Go Here and click 'Fundraise for This Campaign.'
If you don't have 30 seconds to spare, or for some reason can't set up a fundraiser, please share with your friends and donate to help us win. Every bit makes a difference, no matter how big or small.
Just think of the impact we would make to those we serve.
Thank you in advance for your support.
Family Patterns Matter
If you have any questions at all, please email CrowdRise, our fundraising platform, at purplepurse@crowdrise.com and they'll help solve everything.