Friends and Colleagues of Family Patterns Matter,
A primary reason a victim of domestic violence returns is they do not have the financial resources to break free and stay free. A purse is a symbol of woman's financial domain. Purple is the color of domestic violence. As a local grassroots organization, we want to end the generational pattern of domestic violence through financial empowerment. We raise awareness to the financial constraints on women leaving and we give them the tools to become financially safe and secure. Family Patterns Matter has a team page. Funds can be raised between October 2nd through October 31, 2017. We hope you will join us by using your personal network to raise funds this will help us reach our goal to change lives. $10.00 is the minimal donation and $10.00 will save a life.There are weekly contests with multiple ways to win a prize ranging from $500 to $100,000.
A quote from Michael J. Fox " One's dignity may be assaulted, vandalized and cruelly mocked but is can never be taken away unless it is surrendered".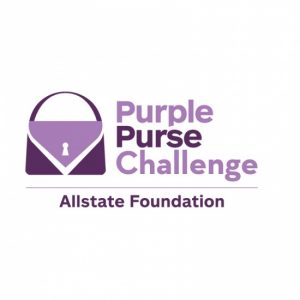 How You Can Help
As a passionate person who understands the challenges of families and youth in today's society, , we know that you want to help out in any way you can. One thing you thing you can do is set up a fundraiser page. If you can become a fundraiser and reach out to your entire network, the potential for raising more money increases drastically.
All you have to do is Go Here and click 'Fundraise for This Campaign.'
If you don't have 30 seconds to spare, or for some reason can't set up a fundraiser, please share with your friends and donate to help us win. Every bit makes a difference, no matter how big or small.
Just think of the impact we would make to those we serve.
Thank you in advance for your support.
Family Patterns Matter
If you have any questions at all, please email CrowdRise, our fundraising platform, at purplepurse@crowdrise.com and they'll help solve everything.