Friends and Colleagues of Family Patterns Matter
One primary reason a victim of domestic violence returns to the situation is they do not have the financial resources to free themselves and stay away.   A purse is perceived as a symbol of a woman's financial domain and the color purple is understood as a symbol of domestic violence.  As a local empowerment organization, we want to end the pattern of domestic violence that can pass through the generations through financial independence.  We raise awareness of the financial constraints that women have when trying to leave their situation and we give them the tools to become financially safe and secure
Through the Family Patterns Matter team page, we will raise funds from October 2, 2018, through October 31. 2018.  By utilizing your personal network, YOU can help us reach our goal of changing lives, one precious life at a time.   For only a minimum donation of $10.00, we can and will save more lives.
We are also pleased to announce weekly contests that contain multiple ways to win a prize that ranges in price from $500 to $100,000.
The extraordinary Michael J. Fox is quoted as saying, "One's dignity may be assaulted,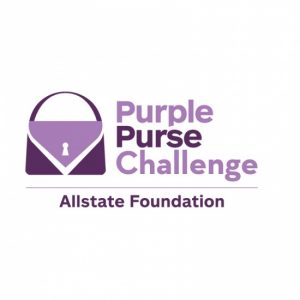 vandalized and cruelly mocked but it can never be taken away unless it is surrendered.
How You Can Help
As a compassionate person, that understands the various challenges of family and youth in today's society, we believe one way you can help is by Donating to the fundraiser Page Click here. Also By way of sharing this with all your contacts, you can help us win by saving lives, one life at a time.  Every donation helps, no matter the size of the donation. Program donations must be minimum of $10  Imagine the impact we can make on those we serve!
Thank you in advance for all your support.
Family Patterns Matter
If you have any questions, please send an email to CrowdRise, who is our fundraising platform, at purplepurse@crowdrise.com and they will help solve whatever situation you may have.
A Passion For Purple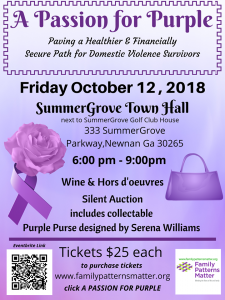 click here to purchase tickets
FACEBOOK EVENT SITE for all updates on Silent Auctions items and more about this event
Join our the fun group to talk more A PASSION FOR PURPLE event