This month our girl scout troop is partnering with Family Patterns Matter. Family Patterns Matter is a local non-profit to build a foundation for healthy families through education, individual personal support and community connections.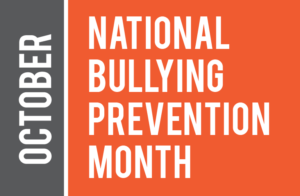 Girl Scout Troop 536 and the school board would like to encourage everyone to speak up and bring awareness about bullying during the month of October through different activities in our school and our community
Week of Oct 2nd, Go Blue. Blue is the color that represents stop bullying. See how many of your friends you can get to wear blue during the week. Start the end bullying in our school campaign with signatures and place throughout the school. ( have the cards) For those who want them we will also have silicone bracelets for each child who signs the cards.
Week of Oct. 9th, Make friends with someone you don't know. If you see someone standing alone or sitting alone at lunch invite them to join you.This is a challenge to be kind.
Week of Oct 16th Create positive statement week and randomly hand them out. If you see someone being made fun of, stand up for them.
Week of Oct 23. This is the week of no-one eats or sits alone or is left out during lunch or an activity. Use #wearehereforyou on your social media.
Anit-bully Month will conclude with a Family Matters Pattern sponsored event on October 25th at the Nixon Center of Performing arts. Come watch the Fat Boy Chronicles, a movie filmed in Coweta County, and meet the actors. Together we can end bullying in our community. #we are here for you.